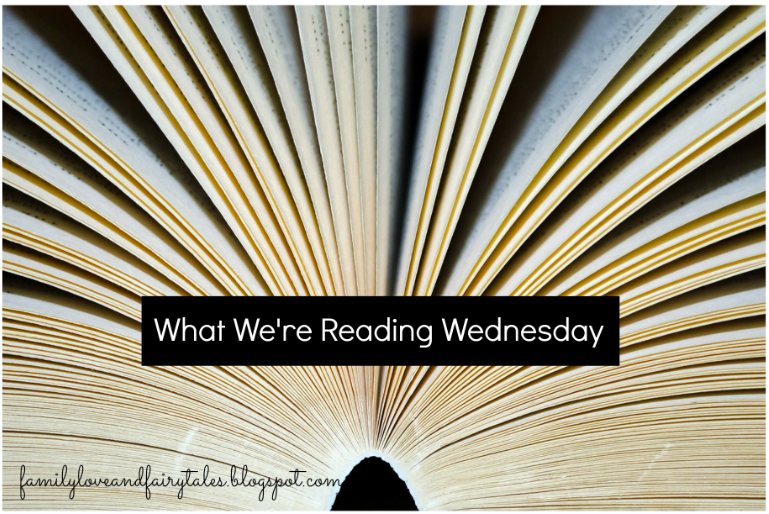 Ok, I'm going to admit it, my What We're Reading Wednesday is kinda lame. We haven't been to the library the last few weeks, and my son's current (if you count the last 3 years as current) obsession is superheroes, so we've been reading
a lot
of superhero books lately. The other day I
mentioned
that we went to the bookstore. As much as I encouraged him to get the newest
Otis
book, we ended up with
Guardians of the Galaxy
. There wasn't much argument from me because 1.) he's choosing his own books, that is a great skill to build as he gets older; and 2.) The hardback Otis was like $14.99 and Guardians was $5.99. We're big-time budgeting, remember? Actually, I just looked on Amazon and
Otis and the Scarecrow
is only $10.86. Halloween present, perhaps?!
Sooo...like I said, we ended up with Guardians. But, now that we have two children, one couldn't get a book and not the other. I know, she's only five months and doesn't know any different, but that's beside the point. Momma loves buying books. What did baby girl end up with?
Moo Baa La La La
by Sandra Boynton
Yes, this book is as old as me, but it is so cute! Just look at those animals! I'm fairly certain this is not the first time that title has entered our household, but I haven't seen it lately, so we now have another copy. Baby girl is at the age where she L-O-V-E-S funny noises. She especially loves when her big brother makes those funny noises, so this is the perfect book for him to practice his reading while entertaining little sis.
So that's what we're reading Wednesday. I warned you, it's not as fun as
Dragons Love Tacos
. And it's probably a title you've either A.) have read once or a thousand times or B.) you could care less about a board book written for a baby. But, that's my life these days, and I wouldn't change it for the world. I promise, though, next week's What We're Reading Wednesday is going to be absolutely awesome. Awesome.
**This post contains Amazon affiliate links**