In keeping with my little Disney theme here on Must-Have Monday, I have decided to write about the restaurants you must visit while you're at the happiest place on Earth. It makes me happy to write and think about all things Disney. I have a little over a month until I get to book my Disney dining reservations for our June 2015 trip and I'm already planning where we will eat!
First of all, if you stay on property, you MUST book the Disney Dining Plan. The Quick Service plan is cheaper, but you will want the Table Service. To be honest, there's really no other way to do Disney. The meals are just as much a highlight of the trip as the parks, especially for the adults. We can't travel when free dining is offered, but we always pay for it and it's always worth it. If you can travel when free dining is offered, then that's just a bonus! Enjoy! The following are all table service restaurants that I highly recommend for your next Disney vacation!
These restaurants are
my
top five, from my personal experience. There are plenty of restaurants at Walt Disney World that I have never eaten at. One of these days I will visit them all! There are also plenty of restaurants that I would not recommend, but that's another post for another day. That being said, here are what I consider the top five table service restaurants at Disney.
1.
Ohana
. "Ohana means family and family means nobody gets left behind or forgotten." Do you know that quote from Lilo & Stitch? Sidenote, Stitch is probably one of my favorite Disney characters to meet at the parks. Ohana is in the Polynesian Resort, which is one of the monorail stops. You can park at the Polynesian or park at the Ticket Center and hop on the monorail to get there. On our last trip, we didn't have time to go back to our resort before dinner, so we took a boat ride from Magic Kingdom. While Ohana does have a Lilo & Stitch breakfast buffet, we've never attended. We've always gone for dinner and we probably always will. There is entertainment at dinner, but it's not a character meal. Ohana is Polynesian food served family style to your table. The servers come around with chicken, steak, and pork on skewers and give you as much as you want. The rice, noodles, and vegetables are also all-you-can-eat. Come hungry to Ohana, and I promise you will leave stuffed.
2.
Crystal Palace
. This is the Winnie the Pooh character buffet inside Magic Kingdom and the breakfast is delicious. You really get more bang for your buck when you book buffets, especially when you're on the Disney Dining Plan. If you're traveling with a child under three, she can eat off your plate as well. As with all character buffets, each character visits your table, signs autograph books, and poses for pictures. Bring your own camera, the Photopass photographers don't come to the restaurants. The character's "handlers" will take pictures for you, though. Book your reservations early, and you have access to the park before anyone else! You can even get your pictures taken in front of the castle with no crowds in the background.
3.
Garden Grill
. Garden Grill is in Epcot, inside The Land. We tried this one for the first time on our last trip because we booked late and it was one of the few restaurants we were able to get reservations for. We loved it so much, we will probably be going again in June. The food was clean and fresh. Most of the vegetables were actually grown in the same greenhouse that the boat ride goes through! It's a really great lesson in farm-to-table for your kids. This is also all-you-can-eat, and the server will bring out seconds and thirds of anything you would like. It's fun because the restaurant rotates. It goes slow, don't worry about motion sickness, but it's fun to be able to see the inside of The Land attraction. The bonus? It's also a character buffet! Meet Chip & Dale and their friends, which when we went happened to be Farmer Mickey and Pluto. Dale is probably my second favorite character to meet. He's so silly and the kids love him. I have the cutest video of Dale cheering up my very cranky then-three-year-old at Goofy's Kitchen at Disneyland.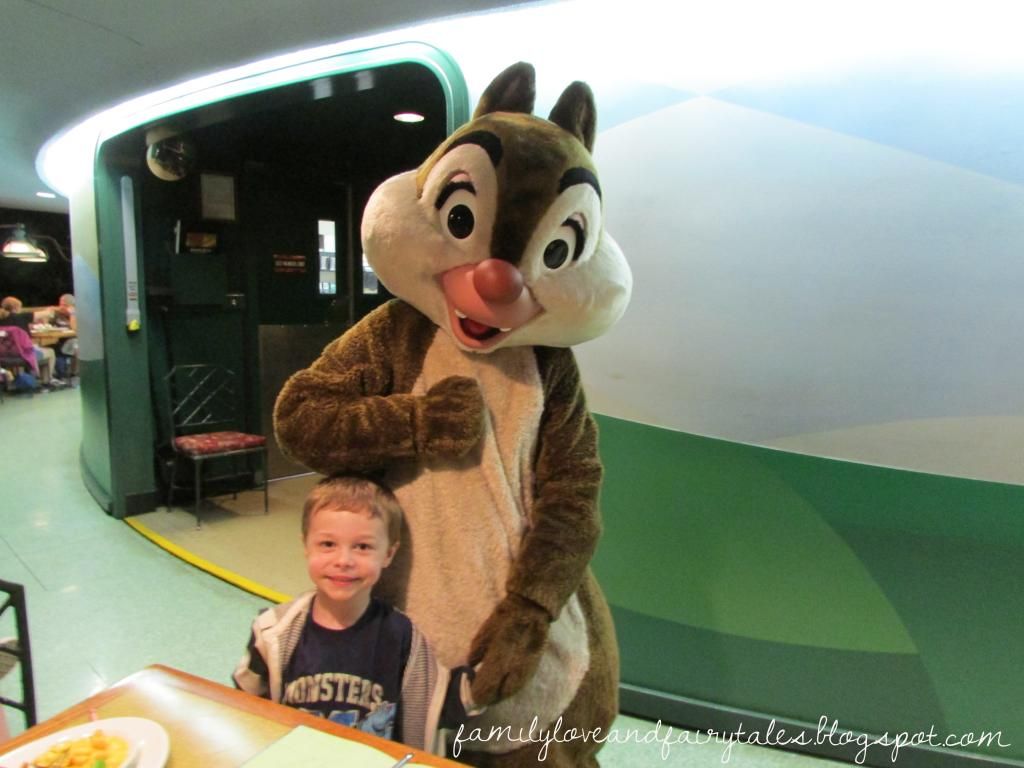 4.
1900 Park Fare
. This is inside probably the fanciest resort on Disney property, The Grand Floridian. It's so nice inside that I was a little embarrassed going dressed in my shorts and tank top. Everyone is dressed differently, though, so don't be, I'm just weird like that. 1900 Park Fare is the Cinderella dinner, where you meet the Princess herself, Prince Charming, Lady Tremaine, and those evil stepsisters, Drizella and Anastasia. While the food is good, and the strawberry soup is to die for, this dinner really is all about the characters. They are amazing. Lady Tremaine and the stepsisters are so evil and never break character. They are absolutely hilarious. They fight with one another over the Prince, and they will plant big red kisses all over your little boy's face. Cinderella and Prince Charming also dance beautifully in the middle of the ballroom. Once again, don't forget your autograph books and cameras!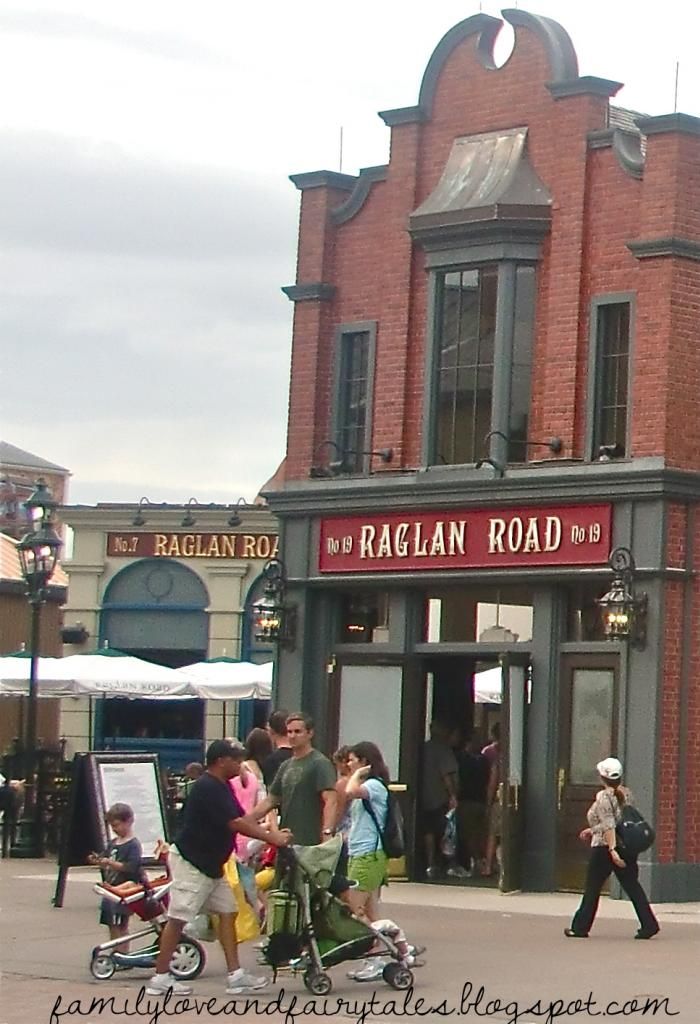 5. Raglan Road. This is one of the many restaurants at Downtown Disney. Raglan Road is a true Irish pub, and many things in the restaurant are imported from Ireland, including the band and the dancers! When you book your reservation, make sure you will be there when both are performing., they really do create the atmosphere. While my husband loves the Shepherd's Pie, my favorite part of the meal is the bread pudding for dessert. Although it is a pub, it is still very family friendly, so don't hesitate to bring your children.